€221.00
BIN 70L WITH ANTIBACTERIAL COATING
Antibacterial bins
Appendings color
BLACK RAL 9005
Are you intrested in this product?

Made in Poland / EU
All products marked with this sign are made in Poland.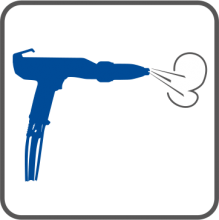 Powder coated steel
Products made of powder coated steel have 2 years warranty. We are able to offer our products in any color.

Waste label
Perfect for segregation of garbage - expressive color and inscription makes segregation easier for everyone.

Powder coated lid
This allows you to recognize the right waste separation bin from afar.

Anti-odour flap or cover
Additional protection against unwanted odors.

Steel insert available
Thanks to the steel inserts it is possible to use the bins for a long time. The material allows intensive use, especially in public spaces.

Soft Close
In our products, we offer Soft Close technology that closing lid slowly and quiet ensure silent and comfort using of our bins. Thanks to high quality materials, and best design, our waste bins are capable of opening up to 10 000 times.
Hold Bag System
The Hold Bag function allows you to keep trash bags (without sliding them to the bottom of the bin).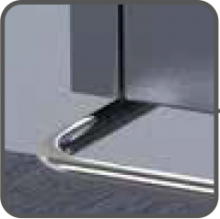 Comfortable and hygenic opening
Comfortable foot opening, which does not require touching the bin with your hands.
Antiseptic properities
The active substance added to paint and plastic parts destroys harmful microorganisms. It remains active for many years providing permanent antimicrobial protection. This products with the following standards: PN-EN ISO 846: 2002 regarding the evaluation of the action of microorganisms, which is confirmed by the Department of Medical Chemistry and Microbiology.

Products Catalog 2018/2019

Instrukcja obsługi PL/EN