€22.00
Pedal waste bin 12L with wooden lid SHERWOOD
Pedal bins
Are you intrested in this product?
Up to 5 years warranty
Products with an extended warranty of up to 5 years.

Made in Poland / EU
All products marked with this sign are made in Poland.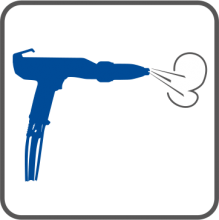 Powder coated steel
Products made of powder coated steel have 2 years warranty. We are able to offer our products in any color.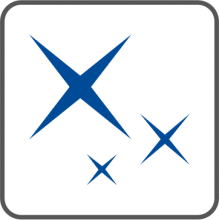 Stainless steel
Products made of stainless steel are available in gloss or satin finish. All products made of stainless steel are received in a quality aspect in accordance with the standard- PN-EN 10088-2.
Powder coated galvanized steel
Products made of galvanized steel and additionally powder coated, have increased durability and anti-corrosion properties.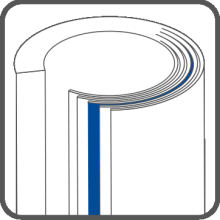 Organic coated steel
Products made of organic coated steel have 5 years warranty. This material is subjected to a galvanisation process and then powder coated, which increases its durability and anti-corrosion
features. Products made of this material can be used inside objects and in environments with corrosivity categories C1 and C2. 
- PN-EN 10346.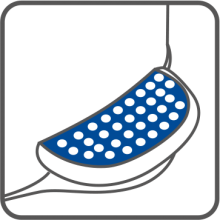 Anti-slip inlay
Thanks to pedal with anti-slip inlay, we incraise comfort of using our products.

Non-slip rubber base
Thanks to the rubber base, the bin adheres to the surface on which it was placed. This reduces the bin movement to a minimum and possible surface damage.

Easy to carry
Through project process of our products, we are caring mostly about ergonomy. That's why hinge in ALDA bins is specially designed to be handle at the same time which makes bin moving easier.