Post date
Mon, 21-02-2022
How to choose the perfect waste bin for your home?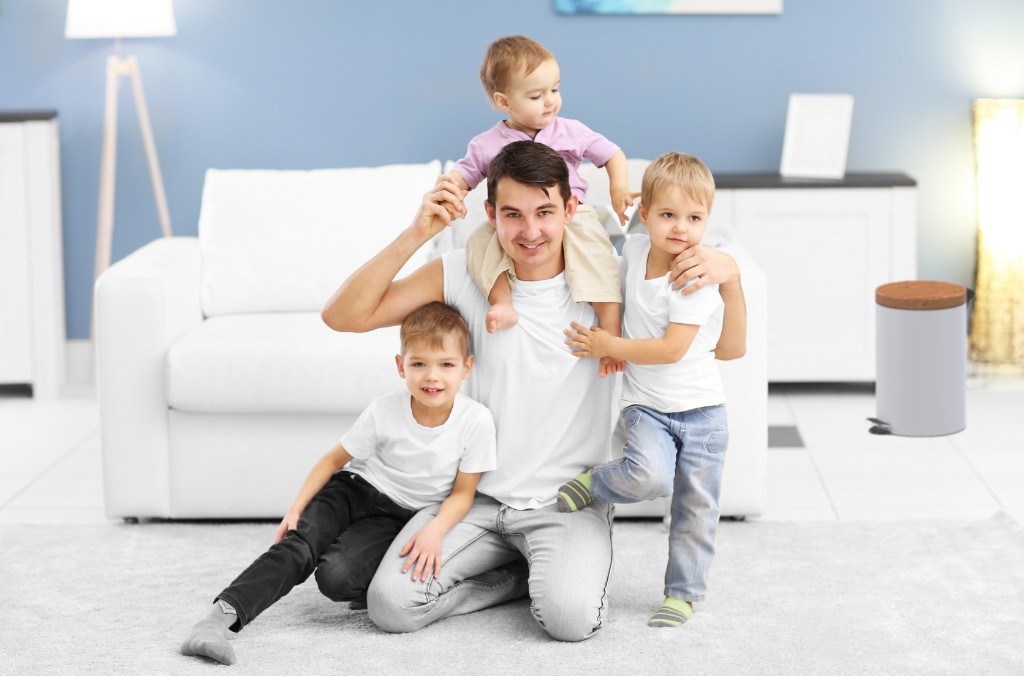 How to choose the perfect waste bin for your home?
The waste bin for the home is an important piece of equipment. It is an item that household members will use on a daily basis, so it is important to choose it carefully. The waste bin for the home should be big enough so that you don't have to empty it more than once a day. It is also worth looking for a model which will facilitate waste segregation and at the same time will not disfigure the room it will be placed in.
Where do we use the litter bins most often at home?
The rubbish bin for the home can be located in any room. The important thing is to put it where it will actually be handy and not force the household members to take long walks with every little item to throw away. Typically, bins are most needed in bathrooms, children's rooms, home offices and, of course, kitchens. Trash bins for the room and bathroom can be distinguished by their decorative design and match the décor of any room, even an elegant one. 
Household waste separation bins - which bin to choose?
Waste separation bins for the home make it very easy to separate waste in a very effective way. It's a good idea to choose a large bin that has appropriate compartments for paper, glass, mixed waste and metal and plastic. A double waste bin for the house is also a good choice, which will make it easier to divide the most common types of waste. 
Modern waste bins for the home.
Waste bins for the home can look very elegant and provide a decorative element. Modern waste bins are made in a very aesthetic way and with materials that are easy to keep clean. Modern waste baskets can be perfectly matched to the décor, for example, thanks to the wooden elements that will look beautiful when combined with similar furniture. They are also very practical and can have an antibacterial effect. Trash bins with an antibacterial coating are a particularly good choice for bathrooms and kitchens.
The materials that trash bins for the home are made of.
The waste paper basket for the home can be made of different types of materials. When choosing, you should be guided not only by the visual appearance, but also by the characteristics of each material. Some will be lightweight and easy to carry, while others will be massive and heavy. You can choose a basket made of stainless steel, which at the same time will have plastic parts and a wooden lid, or go for a basket made entirely of metal. However, it is important that the materials meet the needs of the household members and are completely safe. It is worth investing in materials of the highest quality, so that the bin will serve for many years and will be comfortable to use.
Available sizes of household waste bins.
The choice of bin capacity depends on how much waste you anticipate and what kind it will be. For the kitchen, it is advisable to choose a medium sized bin, as food preparation waste will require more frequent lifting than, for example, paper. However, the kitchen is usually where most of the rubbish is produced, so the bin should be large enough not to have to carry the rubbish out more than once a day. For the bathroom, a small recycling bin of 5 to 20 litres is ideal. There is not much rubbish in this room, but it needs to be taken out frequently. This size is also suitable for children's rooms and offices.
Summary
Choosing the ideal waste bin is not difficult, but you should think carefully about your decision. Do not choose poor quality containers, which will be difficult to keep clean and impractical. It is worth taking advantage of the opportunities offered by modern wastepaper baskets for the home and choose a model that suits the décor of your home.