Post date
Mon, 25-04-2022
How waste should be separated at the office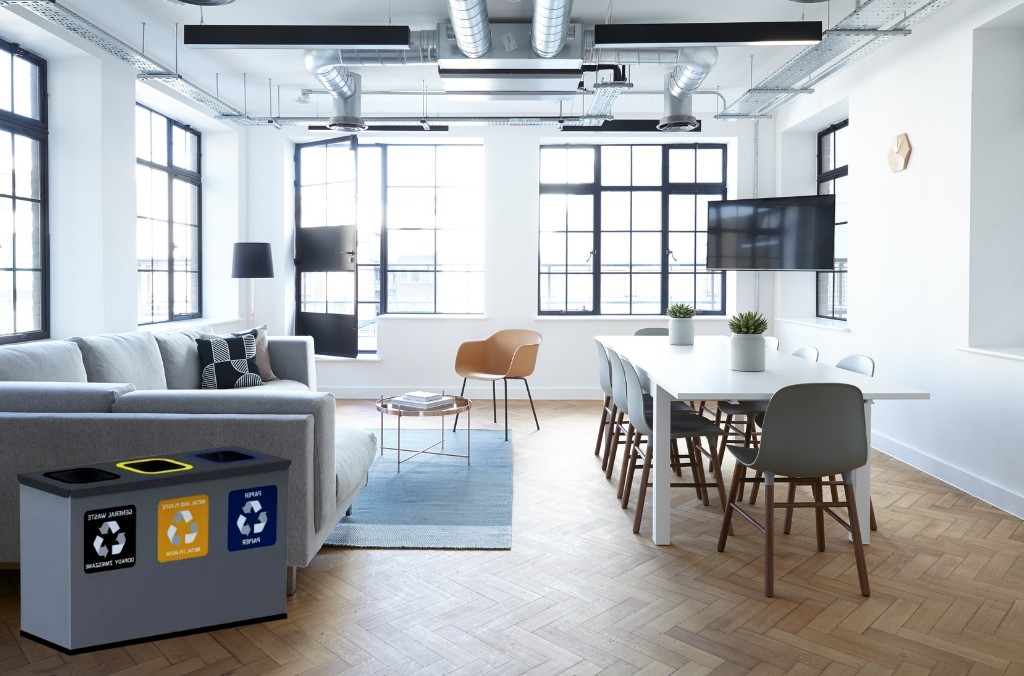 How waste should be separated at the office
Corporate ecological responsibility involves implementing various solutions, thanks to which companies contribute to environmental protection. Despite appearances, these activities do not have to involve high costs - it is worth starting with waste segregation. So how should waste segregation look like in the office?
Why is it worth segregating waste in the office?
In most cases, office waste bins are located in almost every room - often they are small buckets, placed directly at employees' desks. Although using them is convenient, producing a large amount of mixed waste is not conducive to environmental protection. Meanwhile, the awareness of society regarding ecological responsibility of business is growing year by year. Pro-ecological activities are aimed not only at protecting the planet, but also at promoting the brand as one that is aware of contemporary threats to nature. What is important, adopting a pro-ecological attitude does not have to be associated with large expenses - on the contrary, it is enough to invest in waste containers for the office, thanks to which it will be possible to segregate waste, and already in some way we will contribute to the protection of our planet.
How do I start separating waste at the office?
Recycling in the office is extremely simple - just replace the large, general office waste bin with several smaller ones that allow you to separate waste. Choose a model with a compartment for general waste, paper and plastic - such as the Alda recycling bin. If you have more space, a four compartment bin with an anti-bacterial lid is ideal. However, before introducing new waste baskets to your office, it's a good idea to inform your employees about the planned changes. A good solution is to conduct a short training course, so that everyone is aware of how to separate waste properly. A large waste bin for the office, which will be replaced by several smaller ones with appropriate compartments, may not be well received by employees at first, but the most important thing is to make them aware of the important role recycling plays in today's world.
Which waste bins to choose for the office?
Waste bins for the office should have at least 3 compartments - for paper, plastic and general waste. A large office waste bin should be placed on each floor, so that employees can easily dispose of excess waste. An interesting range of products can be found in the online shop https://alda.company/en/categories/bins-office The question remains, is it worth leaving small office waste bins at the disposal of employees? The manufacturer of waste baskets proposes small size models, which are ideal, for example, for storing paper (a good solution would be the simplest model of an office waste basket, or an elegant, stainless steel basket for the office). There is no doubt that mini office waste bins are a convenient solution, so it is worth leaving them at the disposal of employees, but with the indication of how to use them.
Antibacterial office waste bins
Antibacterial office waste bins are an environmentally friendly and hygienic solution. The manufacturer of metal waste baskets also offers models that are equipped with an antibacterial coating - an active substance added to the paint destroys microorganisms that are responsible for the development of diseases. The manufacturer of waste segregation bins recommends such a solution, among others, in places where there are many people on a daily basis, e.g. in corporations. It is also worth buying such bins if you want to maintain maximum hygiene, even in the context of waste production.