Post date
Wed, 08-06-2022
Which medical waste bins to use in hospitals?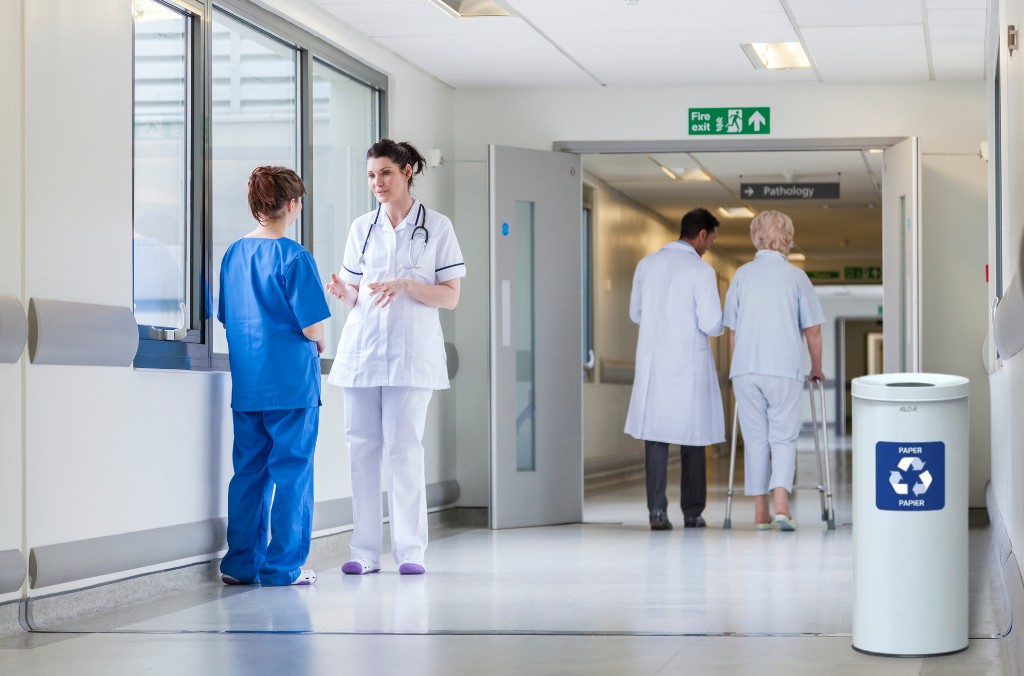 Which medical waste bins to use in hospitals?
Hospitals and medical facilities are places with a higher sanitary standard. This should not come as a surprise to anyone, as huge amounts of biological waste are produced in hospitals every day. For this reason, it is extremely important to properly adjust waste baskets in such a way that they are safe for both patients and employees, as well as allow for the safe storage of waste. So which medical waste baskets should be used in a hospital?
What are the characteristics of hospital waste baskets?
Hospital waste baskets are absolutely unique products. To a large extent it depends on them, whether the medical waste is stored in such a way, that it does not generate danger for the staff and patients. Above all, medical waste baskets must be made of high quality materials, and constructed in such a way as to ensure maximum tightness. In addition, medical waste baskets are durable and resistant to chemical reagents and other substances that could damage their structure. As a result, they are able to provide an optimal way to store waste without exposing staff and patients to it.
Read also Which kitchen waste bin will work best in the heart of the home?
What are Antimicrobial Bins?
Antimicrobial bins are hospital bins that are widely recommended for facilities that generate biological waste. It is worth remembering that hospital waste baskets are exposed to germs. In view of this, a solution has been found and that is the antibacterial waste bin. The manufacturer adds a specific component to them, which is designed to fight all sorts of microorganisms. The antibacterial wastebasket contains an organic additive that is not harmful to the skin and does not emit toxic substances. Nevertheless, it effectively gets rid of microorganisms and fungi that may have settled both inside and on its surface. Especially recommended are pedal baskets for medical waste with an antibacterial coating that minimises contact with their lids, ensuring even higher safety standards.
Hospital waste baskets made of stainless steel
Above all, hospital waste baskets should be characterised by their durability. Therefore, even the antibacterial wastepaper baskets are made of reliable stainless steel. There is no denying that the containers for medical waste will not have the best conditions. Therefore, producing them from stainless steel guarantees them the desired strength, as well as resistance to corrosion or biological hazards resulting from stored waste.
Where can antibacterial bins be used?
The manufacturer recommends the use of antibacterial medical waste baskets in places with a high risk of contamination. Therefore, as far as hospitals are concerned, waste baskets should be used in bathrooms with an additional antibacterial coating, as well as in patients' rooms. What is more, it is absolutely necessary to label them appropriately. For this purpose stickers for medical waste bins are used, so that they can be properly segregated. Such stickers make it much easier to store waste, both for patients and staff. It is recommended in some cases that antibacterial waste bins are also used in hospital corridors. Due to the nature of this place, they are also highly exposed to the growth of pathogenic microorganisms. Antimicrobial baskets made of stainless steel should be mandatory equipment for every hospital.