Outdoor bin - 22 litres - with ashtray
Colour
STAINLESS STEEL GLOSS
Are you intrested in this product?
Made in Poland / EU
All products marked with this sign are made in Poland.

Stainless steel
Products made of stainless steel are available in gloss or satin finish. All products made of stainless steel are received in a quality aspect in accordance with the standard- PN-EN 10088-2.

Decorative frame
Especially for customers who value not only quality, but also the appearance and aesthetics of the product.

Stainless steel lid
It provides the aesthetic effects expected by many customers.
Insert made of galvanized steel included
Galvanized steel inserts have increased durability and anti-corrosive properties.

Reduced fire spreading
Our selected products, such as bins, buckets, and ashtray bins, used in accordance with their intended purpose, do not contribute to increasing the fire risk in the facilities, which is confirmed
by Scientific And Research Centre For Fire Protection.

Internal ashtray
Bins with ashtrays help increase the level of environmental protection. Any butts are discarded to the designated place and may be segregated.
Non-slip rubber base
Thanks to the rubber base, the bin adheres to the surface on which it was placed. This reduces the bin movement to a minimum and possible surface damage.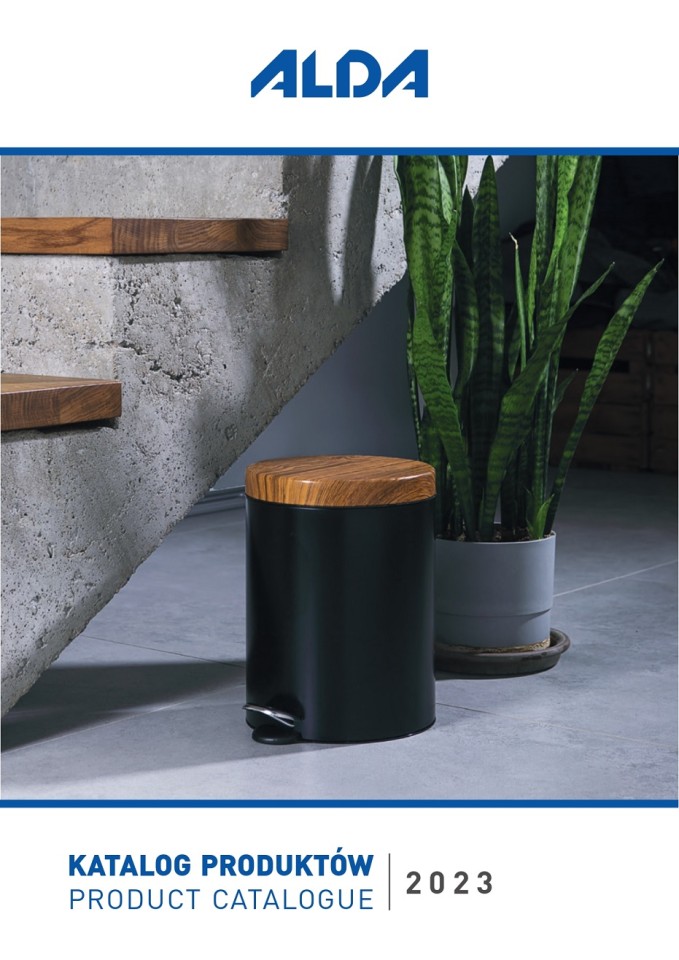 Products Catalog 2023

Instrukcja obsługi PL/EN