Wall mounted bathroom bin - 30 litres
Are you intrested in this product?
Description
The 30 litre wall-mounted pedal waste bin is designed for places where you want to maintain a higher standard of hygiene. The 30 litre wall-mounted pedal waste bin with liner can be installed even in the most heavily used and frequented sanitary facilities, while the lift-up lid ensures that no unpleasant odours can escape from an uncovered waste container. The wall-mounted 30 litre wall-mounted pedal waste bin with soft close makes it easy to clean the bin itself and the floor beneath it. This allows a high level of hygiene and impeccable cleanliness. The 30 litre hanging pedal litter bin is the perfect choice for the workplace, shopping centre, hospital, clinic or kitchen. An additional advantage that the 30 litre hanging pedal waste basket with silent closure has is its resistance to damage and corrosion. Width is: 35 cm / Height of the basket is: 59 cm
Made in Poland / EU
All products marked with this sign are made in Poland.
Powder coated galvanized steel
Products made of galvanized steel and additionally powder coated, have increased durability and anti-corrosion properties.

Special flap preventing access to waste
The upper part of the bin is a specially designed flap through which it is impossible to pull out the internal contents. Thanks to this, the thrown waste is safe.

Galvanized insert as standard
The bin insert is galvanized, which makes it very durable and resistant to corrosion.

Easy cleaning of the surface under the bin
Due to the fact that the bin is mounted to the wall, keeping the surface under the bin clean is nothing difficult.
Soft Close
In our products, we offer Soft Close technology that closing lid slowly and quiet ensure silent and comfort using of our bins. Thanks to high quality materials, and best design, our waste bins are capable of opening up to 10 000 times.

Comfortable and hygenic opening
Comfortable foot opening, which does not require touching the bin with your hands.

Key lock
Additional protection against unauthorized opening of rubbish bins.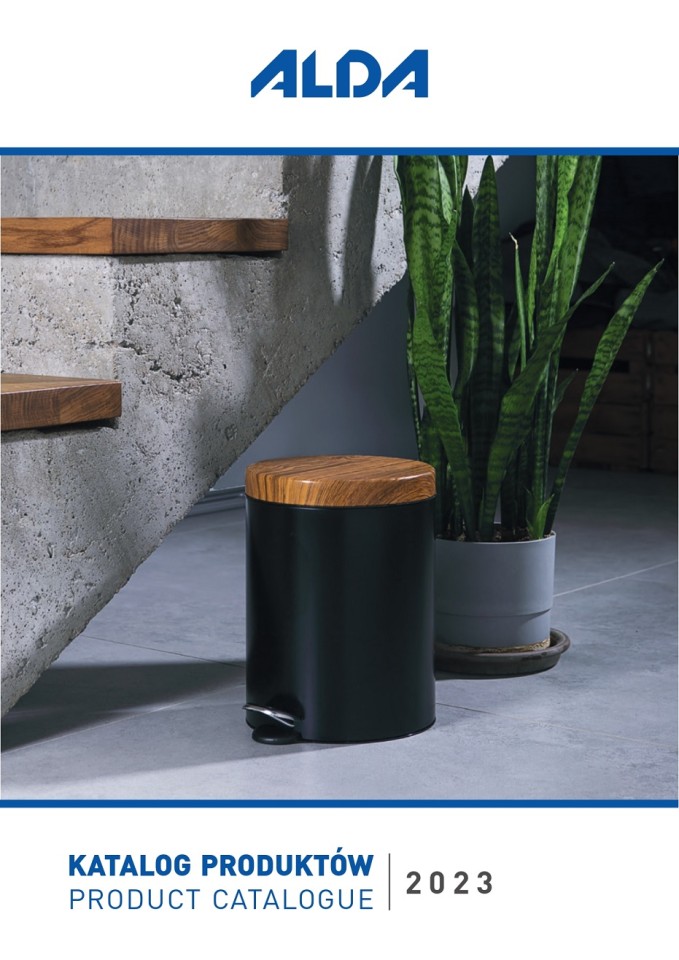 Products Catalog 2023

Instrukcja obsługi PL/EN