60-litre Stainless Steel Recycling Bin
Colour
STAINLESS STEEL GLOSS
Appendings color
YELLOW RAL 1023
Are you intrested in this product?
Description
Every recycling bin is created with the thought that we have to take care of our world every day. That is why we offer a non-rusting recycling bin for all types of waste. The 60-litre recycling bin is designed for long-term use and ease of care. Our recycling bin is made entirely of stainless steel, which ensures not only long-lasting use, but also a tidy look. The 60-litre recycling bin has a discreet inside bucket for quick and easy emptying. The shape of the stainless steel recycling bin fits perfectly to the interior of a house or any industrial hall. The coloured covers and stickers provided with the stainless recycling bin comply with the colour standards in force and allow for quick identification of the correct type of rubbish. Its width is 30 cm. / The height of the recycling bin is: 69 cm.
Made in Poland / EU
All products marked with this sign are made in Poland.

Powder coated steel
Products made of powder coated steel have 2 years warranty. We are able to offer our products in any color.

Stainless steel
Products made of stainless steel are available in gloss or satin finish. All products made of stainless steel are received in a quality aspect in accordance with the standard- PN-EN 10088-2.

Possibility of joining bins
Bins for segregation can be ordered with the joining function, which allows you to set them in the most convenient and optimal way.

Waste label
Perfect for segregation of garbage - expressive color and inscription makes segregation easier for everyone.

Powder coated lid
This allows you to recognize the right waste separation bin from afar.

Steel or plastic insert
It allows you to dispose of garbage hygienically without disturbing the housing of the bin.
Hold Bag System
The Hold Bag function allows you to keep trash bags (without sliding them to the bottom of the bin).
Non-slip rubber base
Thanks to the rubber base, the bin adheres to the surface on which it was placed. This reduces the bin movement to a minimum and possible surface damage.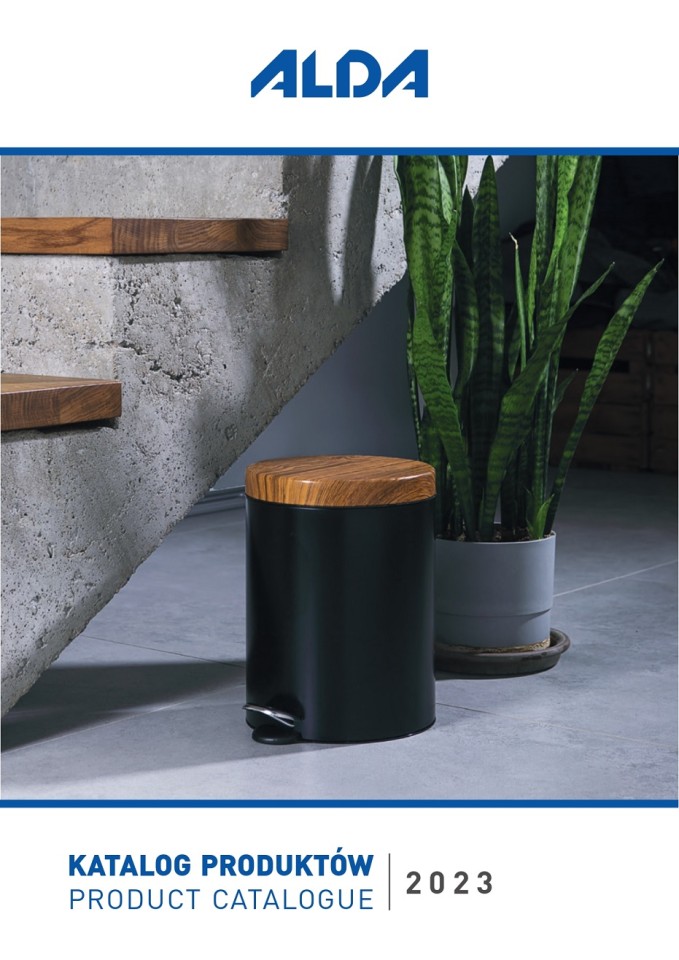 Products Catalog 2023

Instrukcja obsługi PL/EN