70-litre Modular Recycling Bin with connecting function
Appendings color
BLACK RAL 9005
Are you intrested in this product?
Description
The Modular Bin Connect series bins are a refreshed and improved model of bins based on the existing Modular Bin line. What sets them apart is the ability for users to independently connect, disconnect, or change the arrangement of individual containers. Each bin in the Modular Bin Connect series is a separate and independent unit that users can also equip with additional accessories such as a steel insert, a hood, or a cover, all by themselves and at any time.

The interior of the bin chamber has smooth sides, reducing the risk of damaging waste bags during emptying. Modular Bin Connect bins are characterized by a solid and durable construction - their body is made of powder-coated galvanized steel with a thickness of 1 mm in RAL 7016 color, and their lid is painted in RAL 9005 color and has a thickness of 2 mm. Furthermore, the bins are equipped with all functional elements, such as waste adhesive color labels, bag holders, a lock with a key on the lid, adjustable anti-slip galvanized steel legs, wheels, as well as handles to facilitate transport. Additionally, the bin can be equipped with a separate 30-liter internal insert made of plastic.
Made in Poland / EU
All products marked with this sign are made in Poland.
Powder coated galvanized steel
Products made of galvanized steel and additionally powder coated, have increased durability and anti-corrosion properties.

Possibility of joining bins
Bins for segregation can be ordered with the joining function, which allows you to set them in the most convenient and optimal way.

Waste label
Perfect for segregation of garbage - expressive color and inscription makes segregation easier for everyone.

Powder coated lid
This allows you to recognize the right waste separation bin from afar.
Anti-slip adjustable galvanized steel legs
Thanks to them it is possible to adjust the height of the baskets and level them properly.

Stable base
It allows the bin to be stable on the ground.

Handles for carrying the basket
Thanks to the handles you can easily move or move the basket to any place.

Bag holder as standard
It allows you to keep the trash bag without sliding to the bottom of the bin during use.

Wheels for easy moving
They allow you to easily and conveniently move the bins to any place, especially the larger and heavier ones.

Steel or plastic insert
It allows you to dispose of garbage hygienically without disturbing the housing of the bin.

Key lock
Additional protection against unauthorized opening of rubbish bins.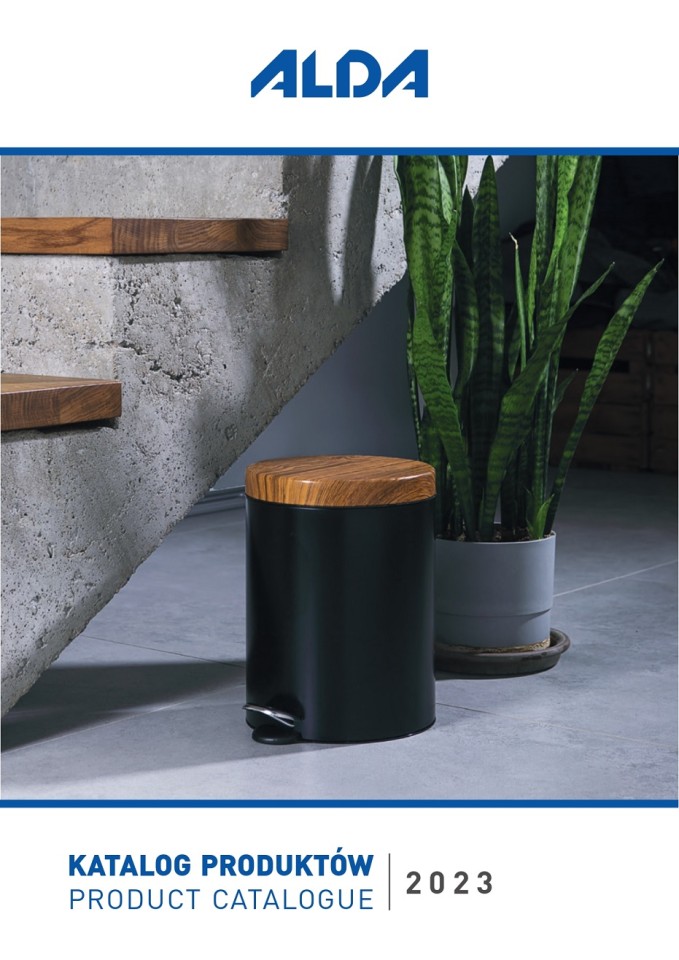 Products Catalog 2023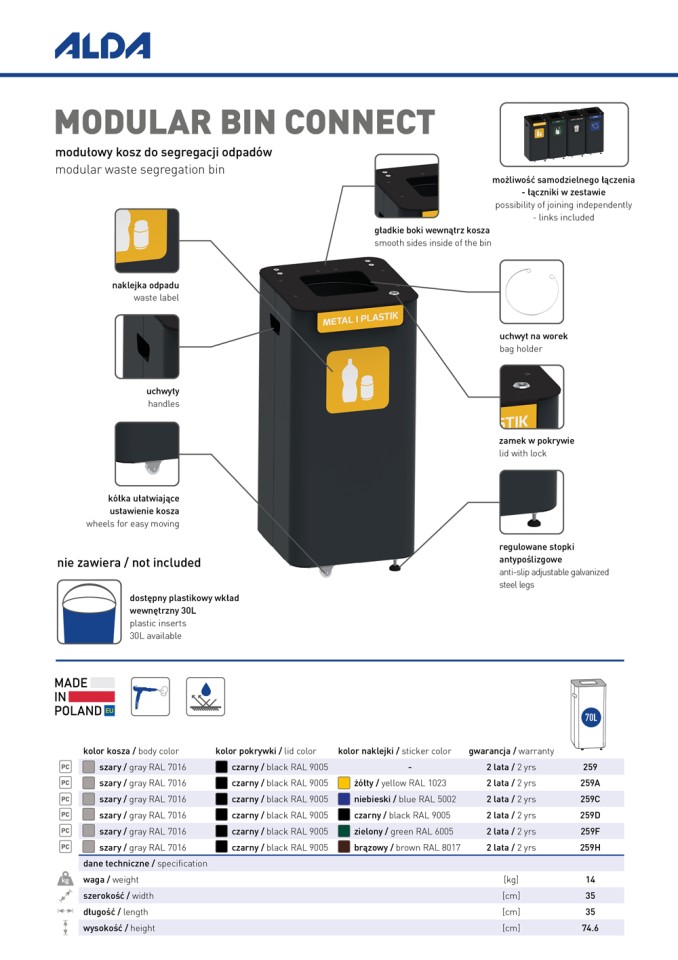 Modular Bin Connect PL/ENG

Modular Bin Connect Accessories PL/ENG

Modular Bin Connect - Photo-pack 1920x1080px.zip