Four-compartment waste sorting station Eko Star Station
Are you intrested in this product?
Description
The Eko Star Station is a waste sorting two-compartment bin. In standard, the bin is equipped with rectangular bag holder designed to hold waste bags for different fractions. The waste fractions are indicated by both a horizontal marking on the lid of the bin in the form of square lables, as well as a vertical waste label placed on the front of the bin. What distinguishes the Eko Star Station line of bins is the lid, which is connected to the body of the bin with special butterfly hinges. Thanks to these hinges, when a user opens the bin, they don't need to set the lid aside - after opening, it remains in a vertical position. The lid of the bin also features a lock to prevent accidental or unauthorized opening of the station.
The construction of the bin is exceptionally solid - made of 1mm thick galvanized steel and coated with powder paint. To facilitate transportation and placement of the station, it is equipped with mobile wheels at its base. Both the left and right sides of the bin have openings that serve as handles, making it easier to carry. Adjustable non-slip feet made of galvanized steel help to secure and level the station in its intended location. Additionally, the Eko Star Station can be equipped with separate inserts made of plastic or galvanized steel with capacities of 30 and 48 liters respectively.
Made in Poland / EU
All products marked with this sign are made in Poland.

Powder coated steel
Products made of powder coated steel have 2 years warranty. We are able to offer our products in any color.
Powder coated galvanized steel
Products made of galvanized steel and additionally powder coated, have increased durability and anti-corrosion properties.

Waste label
Perfect for segregation of garbage - expressive color and inscription makes segregation easier for everyone.

Decorative frame
Especially for customers who value not only quality, but also the appearance and aesthetics of the product.
Anti-slip adjustable galvanized steel legs
Thanks to them it is possible to adjust the height of the baskets and level them properly.

Handles for carrying the basket
Thanks to the handles you can easily move or move the basket to any place.

Bag holder as standard
It allows you to keep the trash bag without sliding to the bottom of the bin during use.

Wheels for easy moving
They allow you to easily and conveniently move the bins to any place, especially the larger and heavier ones.

Steel or plastic insert
It allows you to dispose of garbage hygienically without disturbing the housing of the bin.

Key lock
Additional protection against unauthorized opening of rubbish bins.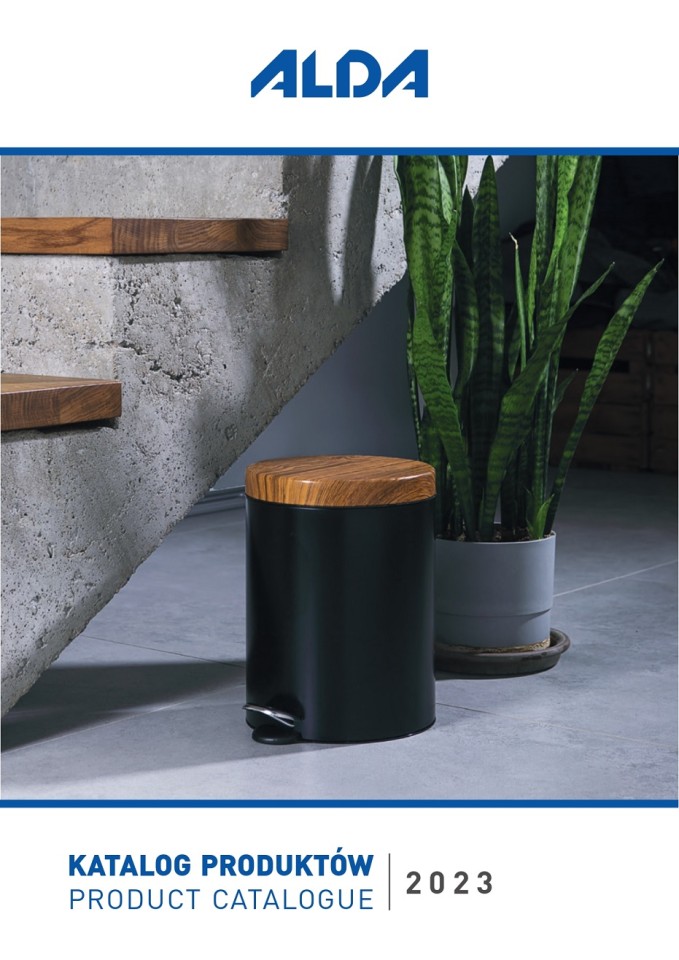 Products Catalog 2023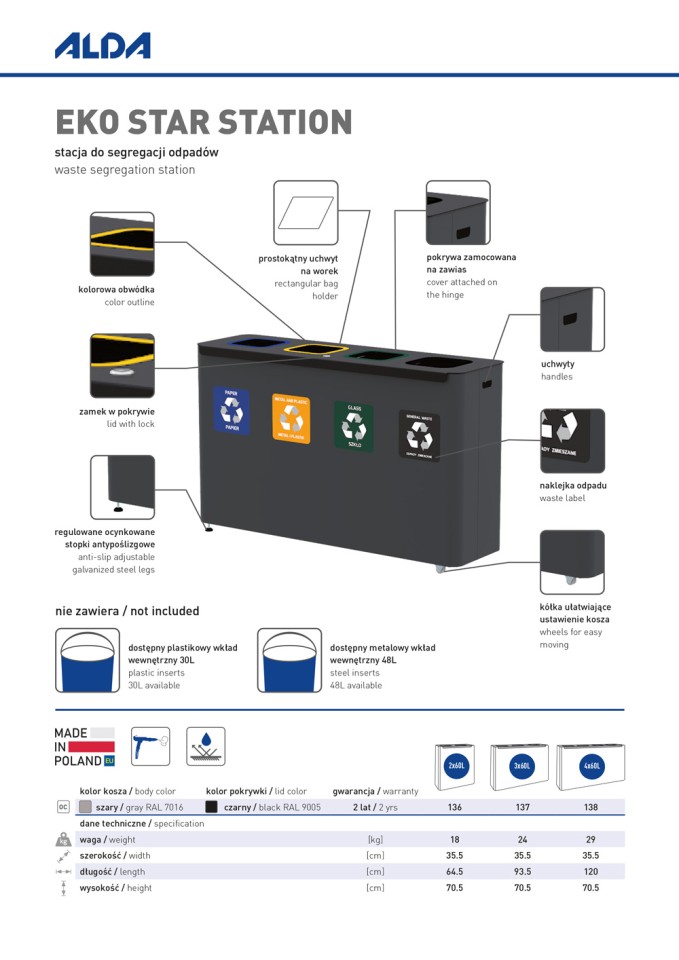 Eko Star Station PL/ENG

Eko Star Station - Photo-pack 1920x1080px.zip