Waste segregation bin - 4x60 litres, for paper, plastic, glass and mixed wastes
Are you intrested in this product?
Up to 5 years warranty
Products with an extended warranty of up to 5 years.
Made in Poland / EU
All products marked with this sign are made in Poland.

Powder coated steel
Products made of powder coated steel have 2 years warranty. We are able to offer our products in any color.

Organic coated steel
Products made of organic coated steel have 5 years warranty. This material is subjected to a galvanisation process and then powder coated, which increases its durability and anti-corrosion
features. Products made of this material can be used inside objects and in environments with corrosivity categories C1 and C2. 
- PN-EN 10346.

Possibility of joining bins
Bins for segregation can be ordered with the joining function, which allows you to set them in the most convenient and optimal way.

Waste label
Perfect for segregation of garbage - expressive color and inscription makes segregation easier for everyone.

Decorative frame
Especially for customers who value not only quality, but also the appearance and aesthetics of the product.

Powder coated lid
This allows you to recognize the right waste separation bin from afar.
Hold Bag System
The Hold Bag function allows you to keep trash bags (without sliding them to the bottom of the bin).
Non-slip rubber base
Thanks to the rubber base, the bin adheres to the surface on which it was placed. This reduces the bin movement to a minimum and possible surface damage.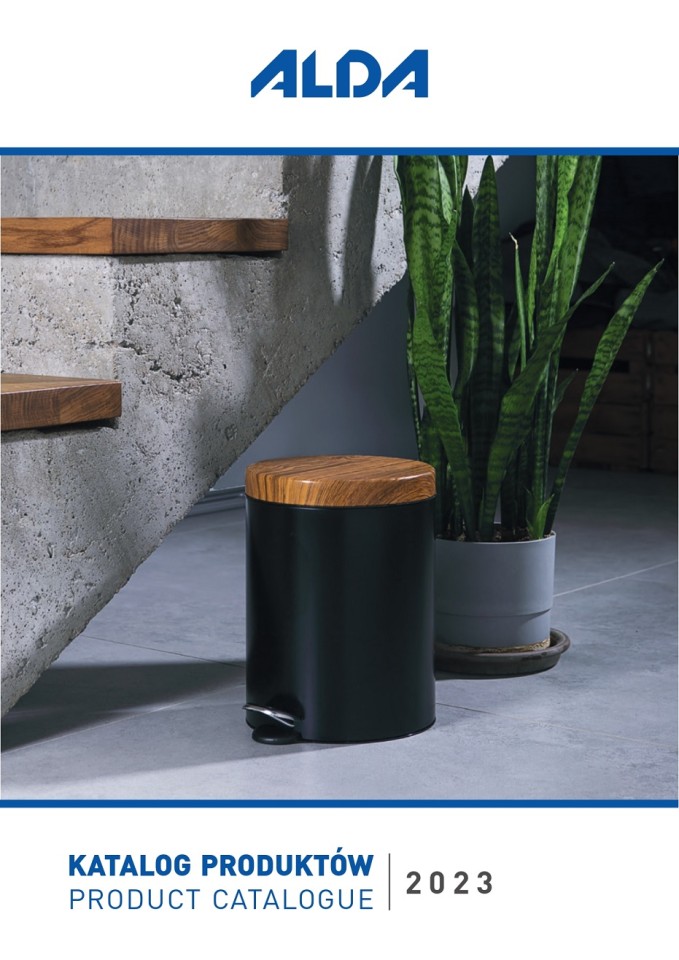 Products Catalog 2023

Instrukcja obsługi PL/EN