Post date
Wed, 08-06-2022
How to choose the best hand disinfection unit?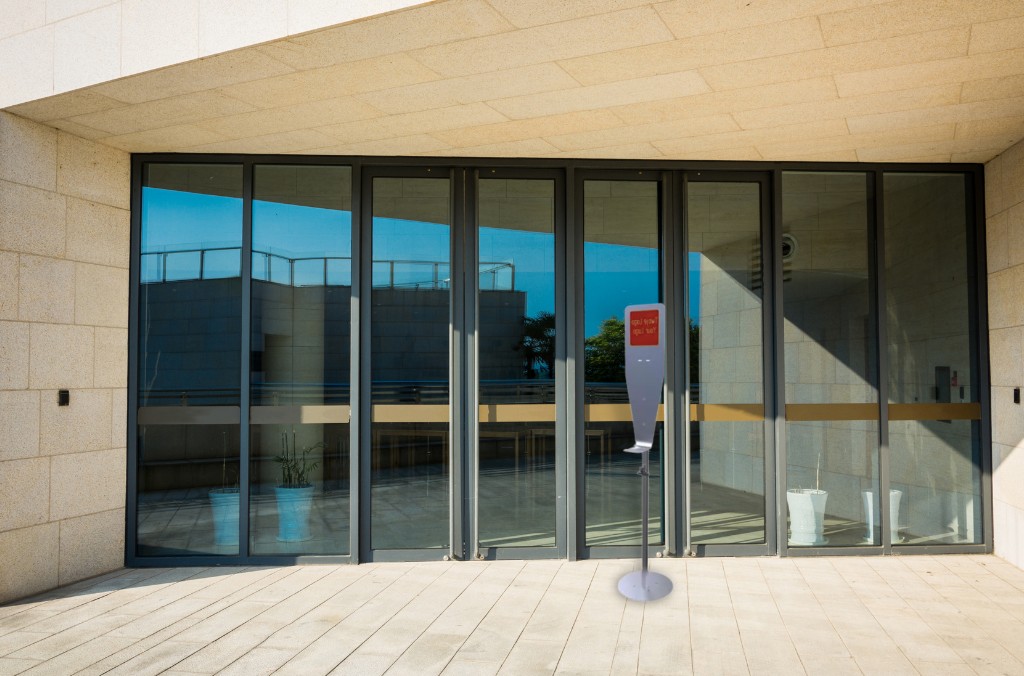 How to choose the best hand disinfection unit?
Maintaining proper hygiene is very important to protect against all kinds of bacteria that may be present on various surfaces. This is especially important in places where many sick people come, such as hospitals and clinics. However, not every dispenser will be suitable in every place. How to choose the right one and what should be taken into consideration? Where should such dispensers be placed? 
How does an automatic hand dispenser work?
Automatic dispensers are used not only for antibacterial and disinfectant products, but also as soap dispensers in public toilets. When used, they provide a measured amount of product, sufficient to sanitise or wash hands. This prevents unnecessary waste. Disinfectant dispensers are available in different types. They can be mounted on the wall or the disinfecting station can be placed in a place where it is clearly visible but does not obstruct movement.
Where should disinfection stations be placed?
A hand disinfection unit should be placed in any public place where there may be a high concentration of germs and bacteria. Such places include hotels, guesthouses, public toilets, changing rooms and all healthcare facilities, e.g. hospitals, dispensaries and emergency rooms. This will ensure hygiene and neutralise any germs that could endanger healthy patients or staff. It is also a good idea to place disinfection stations in pharmacies and shops. Many people visit these places during the day, which can result in bacteria being left on counters or products.
Read also how waste separation should look like in the office
Antibacterial wastepaper baskets as an aid to cleanliness
Antibacterial bins are a fairly new way of keeping things clean and preventing the growth and spread of bacteria. They are gaining popularity thanks to their ability to support hygiene in places where special care is needed. The operation of such bins is quite simple, yet effective - in the process of creation, a special substance with germicidal properties is added to the paint covering the product. Upon contact with an infected product inside the container, it inhibits the growth of bacteria on its surface. This prevents the spread of germs and bacteria outside the container, as well as preventing unpleasant odours from emanating from the inside. 
Functions of a disinfection unit in the hospital
The function that hand disinfection units have in a hospital is very important. There are many people there every day, who may bring with them unnecessary germs and bacteria that can harm other patients as well as hospital staff. It is a place where special cleanliness and hygiene must be maintained. It allows hands to be quickly disinfected without having to wash them under running water. Hospital waste baskets also have to be particularly clean and safe, as they receive mostly contaminated, used equipment, cotton swabs, etc. This is why hospital waste baskets should also be a thoughtful purchase.

A disinfectant dispenser should be in every public place where there are many people in one day. This will keep it clean and prevent the transmission of diseases. It is also important that such devices are placed in an easily visible and accessible place for everyone. If you have trouble choosing the right one for you, take a look at the website of the disinfection devices manufacturer . There you will find many models, among which you are sure to find the right one.