Trash sorting bin 60L
Appendings color
YELLOW RAL 1023
Are you intrested in this product?
Description
Our waste recycling bin is durable, anti-corrosive and made of galvanized steel. It is easy to clean and above all hygienic. The 60-liter waste recycling bin is used for households, office and industrial spaces where there is little room for storing waste in appropriate containers. We have various types of stickers for this type of bins i.e., metal and plastic, paper, glass, bio, mixed waste, masks and gloves, medical waste and infectious material. The waste recycling bin also has fire protection properties. The 60-liter waste recycling bin is also equipped with colour coded lids, which make it easy to identify the correct bin from a distance. Locks installed in the lid protect the bin against opening by unauthorized persons. The width of the bin is 30 cm / The height of the bin is 69 cm
Up to 5 years warranty
Products with an extended warranty of up to 5 years.
Made in Poland / EU
All products marked with this sign are made in Poland.

Powder coated steel
Products made of powder coated steel have 2 years warranty. We are able to offer our products in any color.

Organic coated steel
Products made of organic coated steel have 5 years warranty. This material is subjected to a galvanisation process and then powder coated, which increases its durability and anti-corrosion
features. Products made of this material can be used inside objects and in environments with corrosivity categories C1 and C2. 
- PN-EN 10346.

Possibility of joining bins
Bins for segregation can be ordered with the joining function, which allows you to set them in the most convenient and optimal way.

Waste label
Perfect for segregation of garbage - expressive color and inscription makes segregation easier for everyone.

Powder coated lid
This allows you to recognize the right waste separation bin from afar.

Steel or plastic insert
It allows you to dispose of garbage hygienically without disturbing the housing of the bin.
Hold Bag System
The Hold Bag function allows you to keep trash bags (without sliding them to the bottom of the bin).
Non-slip rubber base
Thanks to the rubber base, the bin adheres to the surface on which it was placed. This reduces the bin movement to a minimum and possible surface damage.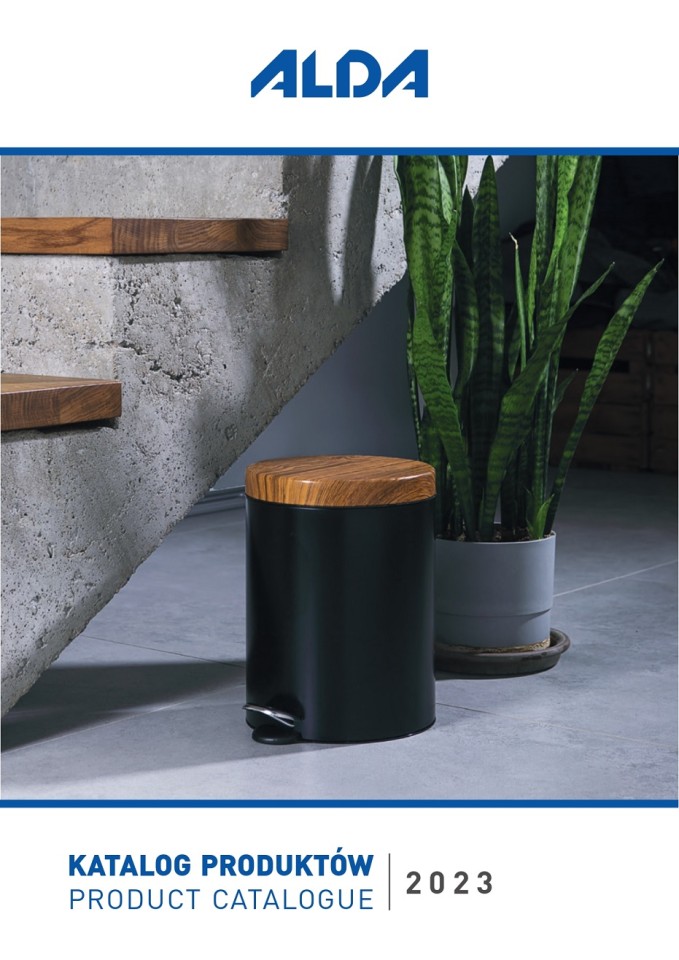 Products Catalog 2023

Instrukcja obsługi PL/EN