Post date
Fri, 03-06-2022
Waste management and waste segregation in a hotel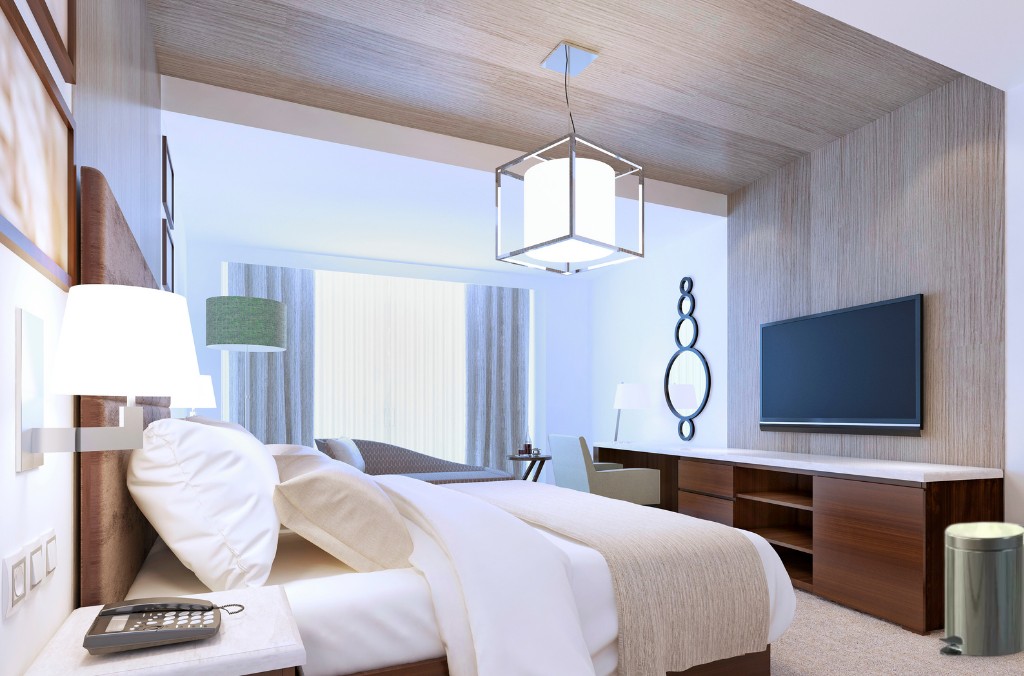 Waste management and waste segregation in a hotel
The hotel industry is certainly well aware of how much garbage is generated daily by every single establishment. There is no denying that crowds of guests, as well as hotel staff themselves, throw away huge amounts of waste every day, which of course has to be properly segregated. Hotels must be well aware of the crucial role that efficient and logical waste management and waste segregation plays in a hotel. Not only organization is useful, but also proper trash garbage cans will make this task much easier.
How is garbage generated in a hotel?
Hotels are service establishments that usually face huge occupancy rates, regardless of the season. There is no denying the fact that every additional guest contributes to a significant generation of waste. However, it cannot be said that only hotel guests are the biggest waste generators. It is worth noting that the hotel kitchen, as well as the staff themselves, contribute to the fact that the amount of waste is increasing day by day. For this reason, the hotel administration needs to spend time on waste management in the hotel. First and foremost, the focus should be on making sure that the waste segregation in the hotel is done in an organized and efficient manner. This will ensure that both the staff and guests can manage the waste on their own.
Read also how to separate waste in the office
Waste segregation in a hotel
There is a lot of talk these days about the fact that garbage needs to be segregated properly. This makes it much easier to recycle them later, and what's more, it is one of the smallest actions that can effectively support our environment and the wider ecology. Hotels generate tons of waste, which is why it is important for them to stock hotel garbage cans. It is very important to have a hotel waste garbage can, and of course, hotel waste garbage cans cannot be just ordinary containers. They should meet exacting standards, and in addition, they should make it much easier for both guests and hotel staff to segregate trash for later recycling.
Hotel recycling garbage cans and containers
It has already been mentioned that waste recycling is one of the duties of every hotel. In order to fulfill this obligation, it is necessary to have waste garbage cans. Recycling with their help will be much easier to carry out and most importantly, much more effective. It is worth remembering that the bins which must be placed in specific locations should be properly marked, preferably with colors or labels with the name of the waste which can be thrown into a particular container. It is also worth remembering to select garbage cans from a well-known and reputable manufacturer. Thanks to this, they will not only be fully safe and suitable for storing waste, but also will be distinguished by appropriate aesthetics.
Where can waste garbage cans be placed in hotels?
The placement of waste garbage cans in hotels can certainly cause a lot of problems. However, it is worth placing the bins in such rooms as the hotel bathroom. Baskets for the bathroom should have a capacity of about 5-10 liters, and should also be antibacterial, for the highest standards of hygiene. Trash cans in hotel rooms are also an absolute necessity. It is worth deciding on slightly larger containers in this case. It is also worth making sure that there are proper garbage cans in the staff rooms and, of course, in the hotel kitchen. It is also necessary to arrange a place for large waste segregation containers. In this way, it will be possible to maintain an appropriate level of waste management in the hotel.